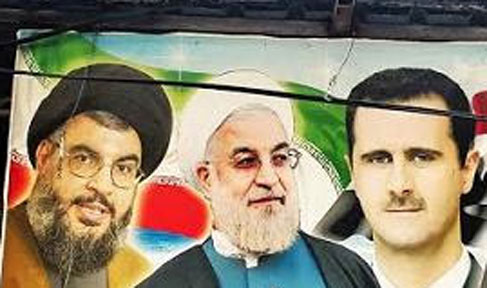 VIDEO :Iran, Des milliers de Milliards pour le terrorisme
|
This film details Iran's direct funding of terrorism to its proxy military operatives, Hezbollah and Hamas. With billions of dollars of unfrozen assets expected to be unfrozen and available to Iran, Iranian leaders have stated that they will continue to fund Hamas. This film includes interviews with boy and girl child soldiers of Hamas, who describe their intention to destroy Israel, with guns, and other weapons. The interviews and video of UNRWA-educated children was filmed in Gaza in the summer of 2015.
« >
A new documentary grimly predicts the role Iran plays in financing terror organizations and the indoctrination of children at military summer camps in the Middle East will significantly increase as a result of the imminent release of huge sums of money to Tehran under the nuclear agreement endorsed by the Obama administration.
« Iran: Billions for Terror? » depicts children blowing up mock Israeli villages and parroting Iranian Supreme Leader Ayatollah Khamenei, who is seen telling an adoring Iranian crowd, "The entire world – particularly the world of Islam – is duty-bound and obliged to help the Palestinian people with as many weapons as possible."
Produced by the Center for Near East Policy Research (CNEPR) and filmed by a team of Arab reporters at various locations in Gaza this summer, one of the most disturbing aspects of the footage is the recent introduction of terror training for little girls. The Hamas summer camps mantra, "We will sacrifice our lives for the sake of Allah" is chanted over and over.
happywheels